TriMas Aerospace Launches
Leadership Development Program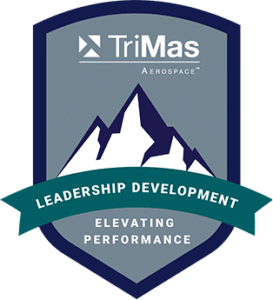 TriMas Aerospace is excited to have launched our inaugural Leadership Development Program. Out of a pool of 56 applicants, we selected 15 participants across five business units representing many different departments. The objective of this program is to provide meaningful leadership training to support the growth of our employees and strengthen our bench of leaders as part of our succession planning process.
This program is organically driven focused on the practical challenges that leaders face in their daily lives. Whether it is managing effective conflict resolution, empowering team members or navigating turbulent market conditions, program participants get the tools they need that can be put to use the next day. Developed and led by TriMas leadership, our goal was to create a collaborative learning environment focused on real challenges in the workplace.
TriMas is growing both organically and inorganically and needs a strong bench of leaders ready and willing to grow in the organization. Congratulations to our inaugural 2021/2022 program participants. If you are interested in learning more about career opportunities at TriMas Aerospace, see our career page for current openings. We are always looking for smart, hard-working, passionate people that are ready to be part of a winning culture.
2021/2022
Program Participants